Blue-vent wants to be the most professional solutions provider in the world, and your long-term partner. With a focus on innovation and system design for dust collection. We offer the best solutions on the market that work for the customer. Our systems are economical, reliable and safe.
Save Money:
Dust collector systems consume a lot of energy. Poorly designed systems consume more electricity than necessary. Our process designs use modulated fan speed, which ensures the highest possible energy efficiency. Our innovative designs reduce energy consumption to a bare minimum, while still maintaining high conveying speeds. Our customers will be able to see electricity savings from day one.
Avoid downtime:
Our systems include high-end devices from reputable suppliers of motors, gears, control components etc. To ensure a high reliability, of our dust collectors, we never compromise on quality. We are well established in most major markets with a service team and spare part stock to ensure our customers, that help is always at hand.
Stay Safe:
Safeguarding a dust collector system, against fire and explosion, is of utmost importance.
Our engineered solutions include certified safety equipment in order, to fully comply with standards, such as ATEX, NFPA or any other national standard. All considerations with regards to safety, are compiled and presented in a Risk-analysis. Our systems are provided with guards and lockouts to warn and protect personnel from bodily injury.
Go Green:
Our dust collector solutions comply with environmental standards. Filter materials used in our systems are tested and certified by international recognizable institutes. We guarantee that our systems comply with emission standards set by the Environmental Agencies. We guarantee that recycled air, comply with interior dust exposure levels according to standards set by Occupational Safety and Health agencies.
Combined with a reduced energy consumption the environmental impact is reduced to a minimum. 
Get Value for Money:
Our experience gathered from all continents of the world, working under numerous legislations enables us to put together the best possible deal for our customers, ensuring that the they invest in the smartest, safest and most reliable dust collector system available.
Blue-vent can display a reference list of more than 500 turn-key installations with more than 50 million m3/h of filtered air. Customer satisfaction is of utmost importance to us and we are especially proud to retain and enjoy continuous support from our customers.
We bring a lifelong experience from every corner of the world into your solution. Do not compromise!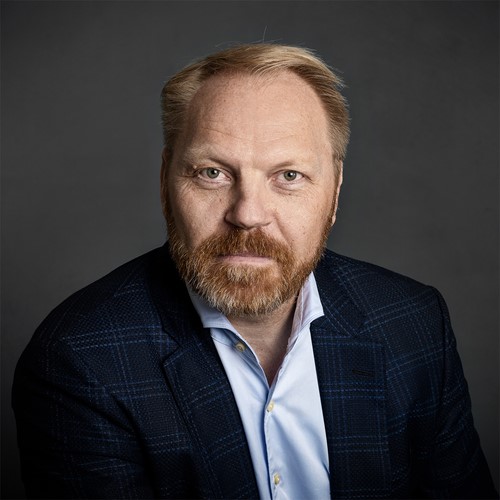 Peter Jacobsen
CEO / President
Blue-vent Group